MARKETING
Not telling but communicating with customers
In Liberta, we carry out a wide variety of marketing strategies
And connect the product to long-term popularity according to a project.
Marketing Platform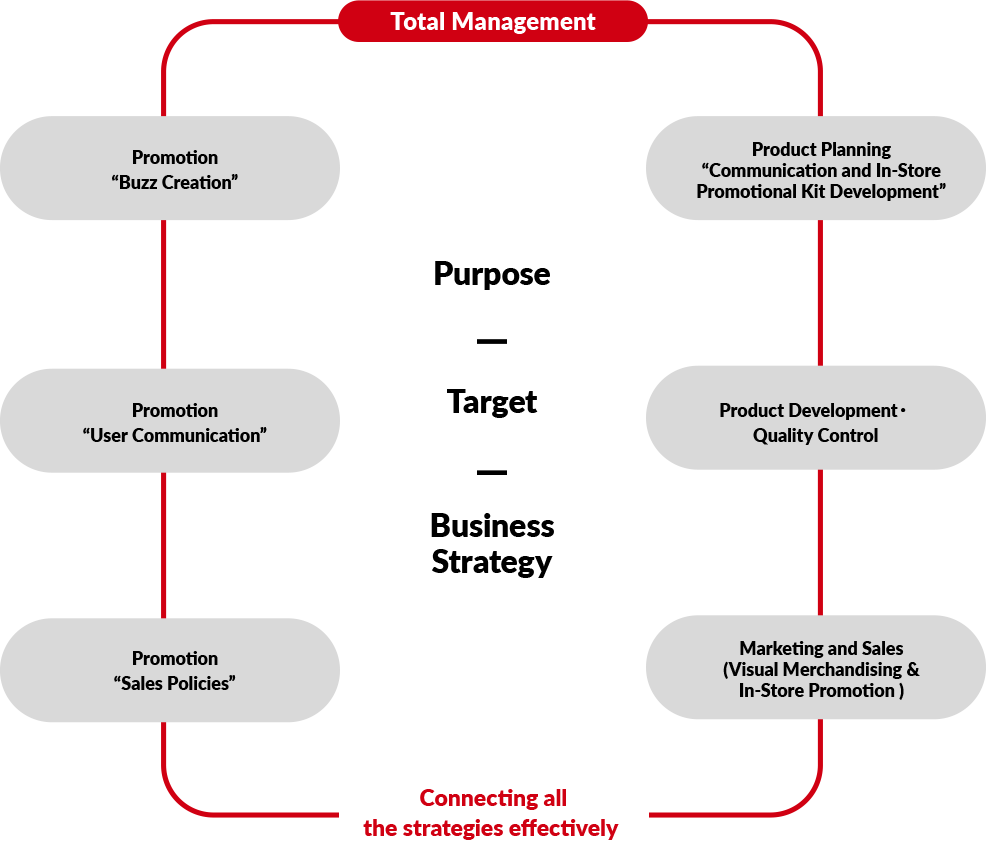 Marketing specialization
Specializing in in-house production with the highest priority on measures for customer communication.

Over-the-counter promotional materials, social media, packages, the experience of having a spot sale at a store, etc.
We focus on what customers see, get them to notice, get them to learn something,
get them interested, tell them something in one word, and connect this to that feeling of "I want it!" We have created a communication tool for that purpose, strengthening the design sales promotion team and making improvements and corrections according to the situation.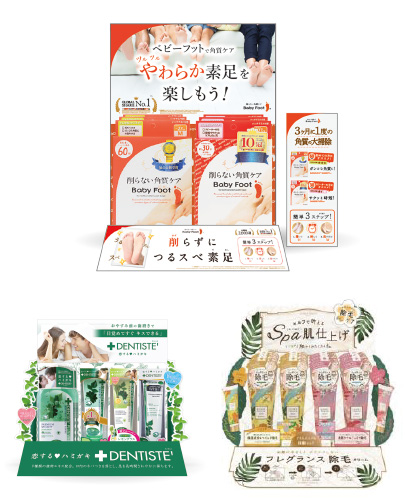 Implementation of media PR / event exhibition, etc

After each product is released, we will actively carry out media promotions by utilize various media such as press release distribution to magazines, newspapers, TV, WEB, social media, etc. and advertisement placement to lead to exposure.
Baby Foot has had a strong PR campaign since 2008.
Featured on TV many times, as well as in newspapers and other media
In 2014, the book " hit product was born by let female staff handle " was released.
We have implemented all kinds of measures including a Peeling Contest featured on the Internet, events on the street, events with public figures, and various exhibitions.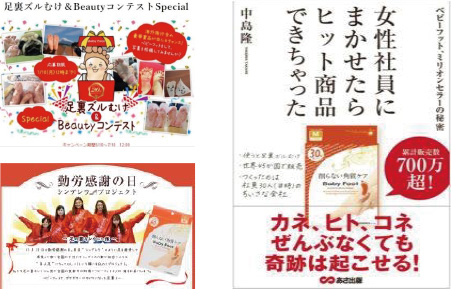 Brand development through communication with users
Customers are indispensable for brand development
We are proud that all the brands that have been selling for a long time
which obtained fans is a result of pursuing the joy of our customers and continuing the measures to use them for a long time.
Adopting the needs and demands of fans from product improvement
to new projects is the key to continuing a long run hit but not a mere momentary trend.
We will invest physical strength and funds in communication with customers
by applying various measures and efforts repeatedly for store POP / SNS etc.
rather than investing expenses in commercials.
Long tail sales
(The ingenuity to keep our main products popular, with long sales runs)
Implementation of NPS index and word-of-mouth surveys*

Implementation of user communication and product improvement

Creating loyal customers over a product for a long period of time
* NPS is an abbreviation of Net Promoter Score and is an index that quantifies customer loyalty (degree of attachment and trust in companies and brands). More than one-third of the top-selling companies in Europe and the United States (Fortune 500) use NPS, and American Express, P&G, and Google also use this index to measure customer loyalty to their services. Liberta is working hard to improve its services every day.
* A Product Renewal Study Group is held once every six months for each brand. We develop many products and services based on customer feedback!